​
Please get in touch should you have a specific question not answered below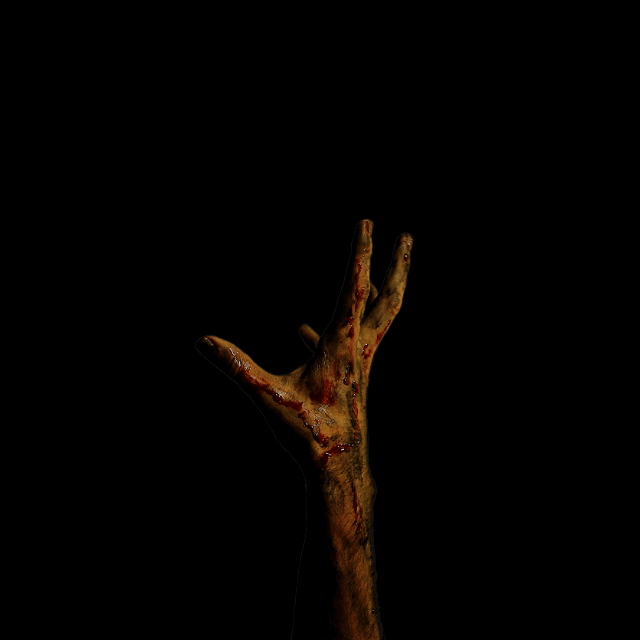 FAQS
What is Zombie Uprising?
---
Zombie Uprising is a realistic live all action zombie survival event. We bring you the Zombie Apocalypse and challenge you to complete your mission. Armed with one gun each and limited ammo and information, can you accomplish your mission and avoid infection?
---
How much does it cost?
---
£50 per person. For peace of mind you have the option to pay a £20 non refundable deposit per person at the time of booking for the event and pay the remainder of the balance at the event. Group bookings may qualify for a discount. Please get in touch to discuss.
---
How many people per event?
---
The number of survivors on one event can vary between locations. On average we have up to 40 people per event. You cab book us for a private event should you not want to share the expereince and keep it exclusive to your own group. Get in touch for more info.
---
Do I need a full team?
---
No. You can book one place or a whole event, depending on availability. There are discounts for large group bookings, contact us on 0330 133 0158 for enquiries. We try to keep all groups together but you will also meet new people who you will need to work with. We have many people attending on their own so dont be afraid should you wish to attend on your own.
---
Do I have to book in advance?
---
Yes. All bookings must be made in advance of the event date as a limited number of places are avaiable for each event.
---
How old do I have to be to take part?
---
The minimum age for events is strictly 16. We hold special events for ages 12-15yrs. Please check our booking page for these events. These will be clearly highlighted and require a parent or guardian to counter sign a disclaimer form before anyone under 16 can take part. Each booking must include one adult (18+). These events are aimed at those aged between 12-15. No all adult bookings will be permitted for these events.
---
Do you offer group booking discounts?
---
Yes we do offer incentives for group bookings. Get in touch with us for more information. You can reach us on 03301330158, using live chat or email at contact@zombieuprising.co.uk
---
I have booked as a stag/hen party. Can you offer any special treatment?
---
For Stags & Hens we like to make the event that little bit more memorable. That's why we work closely with the group organiser to tailor the event and add some special, unforgettable moments. Get in touch for more details on 03301330158. Private hire is also available and very popular amongst Stag/Hen groups as it gives us more flexibilty to tailor the event to your requests.
---
Where is the infected area?
---
The outbreak began in 2014 but due to high demand for the event the Zombie Uprising has now spread to Manchester, Coventry, Liverpool, Leicester, Stockton on Tees, Sheffield and Wigan. There are signs that the Zombie Uprising will continue to spread...
---
What weapons will I be using?
---
You and your team mates will be using Airsoft guns. The Airsoft guns fire small plastic projectiles and you will be given full training. Be wary, ammo is limited. We have very limited weapons upgrades available that can be purchased at the event subject to availability. We do not permit particiapnts to bring their own airsoft weapons.
---
How do I kill a zombie?
---
Quite simply, you don't. Zombies will mutate, regenerate and become stronger, faster and hungrier! The Zombies are as real as possible but are also actors, which is why we have a strict policy on intentionally harming them.
---
Can I be infected?
---
Yes. There is no cure. Should you get infected, there will be consequences at the end of the event. At no point durimg the event does anyone have to sit out. All is explanined at the event.
---
Can I smoke?
---
We implement a no smoking and vaping policy. Besides, you won't have time to stop and smoke.
---
How safe is it?
---
Safety is a high priority for us. There are first aiders attending the event. There will also be marshalls patrolling the site. They strictly have no influence on the scenario and are only there to handle issues such as potential injuries or weapon issues. Facing aggressive blood thirsty flesh eating zombies in the dark can present hazards, resulting in minor injuries such as bruising. Slips, trips and falls are always a risk should running be involved. However, during the safety brief you will be given comprehensive information on health and safety. There will also be a disclaimer to sign on the day.
---
Are there any extra costs on the day?
---
Yes, but these are optional. We have weapons upgrades and extra magazines that can be purchased at the event. There is also a shop selling light snacks and refreshments.
---
Can I come along and watch?
---
Unfortunately not. The game is fast paced and spread over a large area which makes it difficult to stage a viewing area. It is also not safe to spectate due to the weapons used at the event.
---
Whats your rules on Alcohol?
---
We have a strict no alcohol policy. Anyone found under the influence or bringing alcohol to events, even if unopened will not be permitted to take part and no refunds given. Your safety is our priotiy. Alcohol in a high risk activity puts not only you but the other particiapnts at risk.
---
What is your refund policy?
---
You can request a full refund within the first 14 days after you have made a booking. No refunds will be given after this time. Please see our terms and conditions for full details.
---
What Shall I Wear?
---
We reccomend comfortable clothing that you do not mind getting dirty. Some venues are outdoors so please dress for the weather. We strongly advise to wear sensible footwear ideally with ankle support. Heels and flip flops etc are deemed unsafe and so you will not be able to take part.
---
---