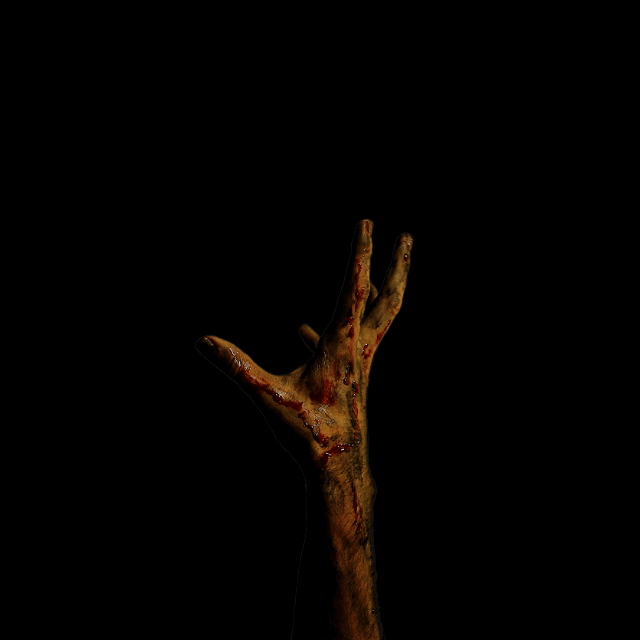 The terms and conditions laid out below are in relation to the event(s) you have booked with Zombie Uprising. The terms and conditions relate to all events organised, managed and hosted by Zombie Uprising, regardless of location.







1. The Participant booking an event with us confirm the following- -You are at least 16 years of age as well as all other participants you are booking for. You agree to wear all protective equipment provided by Zombie Uprising at all times. You have booked using true and accurate information in terms of participant's names, contact methods, telephone numbers, email addresses, age and medical status. You are aware of the terms and conditions surrounding fitness and medical status, cancellation policy, refunds, your conduct and late arrivals. You agree to follow these terms and conditions laid out. You agree to follow all rules and regulations during the event






2. To be eligible to participate in our event, you must be at least 16 years of age on the event date. Failure to meet these terms will make the customer ineligible to participate and ineligible for a full refund. Zombie Uprising is not responsible for any incorrect or inaccurate information provided during the booking process. The deposit placed at the time of booking is non refundable. This amount is included in the price of full tickets. There is a 14 day 'cooling off' period where if you choose to cancel your event. You may do so and the remaining balance of your booking, minus the deposit (£20), will be refunded to you. Beyond the 14 day period no refunds will be issued due to financial commitments made by ourselves. Changing dates can be arranged subject to availability and the original deposit will be retained. E.g 1 x Full ticket = £50 – Customer wishes to change date – Zombie uprising retains £20 deposit. A further £20 is chargeable to change dates. This applies to each individual ticket. Dates will not be changed for deposit ticket holders and only those who purchased FULL tickets. No date changes will occur if the event is any less than 14 days away. Zombie Uprising can take no
responsibility
for bookings made incorrectly. Gift
Card
purchases on Sale are not
eligible
for a refund . Physical cards are sent by First
Class
Post. If an event is cancelled by Zombie Uprising and not postponed, those affected will be contacted by email. Our aim is to achieve a resolution in the best interests of all parties. In the first instance a replacement date will be issued. If you fail to attend an event which you have booked and paid for you understand that no refunds or date changes will take place. Events affected by COVID-19 whether by Self Isolation, Guidelines or
Lockdowns
will be transferred with no admin charges including deposit tickets. This will be in the form of a credit code
that can be used at a later date or the next available date at the original venue you have booked for. Should a venue no longer be available, then a transfer to an alternate venue will be offered if within a 90 minute drive of the original venue booked which we see as a reasonable distance to travel. If no venue is available within
this
radius, then at our discretion a refund can be processed.
3. All actors, including marshals and Zombies are dedicated to ensuring the safety of all participants. In the event that you are late, we reserve the right to refuse you entrance to the event. Integration into the event is at the head marshals discretion. You may not be eligible for a refund or a replacement booking at another event, this is at the discretion of the management staff. The event manager and marshals make all decisions based on the safety of all participants and staff. Sound judgment will be used when making decisions during the event. If a participant decides for whatever reason to excuse themselves from the event at any point then the participant will waive any right to re-enrolling in the event. The exception being that if a participant were to continue they would cause or further injury, illness or reduce the safety of themselves and others around. If the event manager/head marshal agree that a participant should not continue with the event for any acceptable and justifiable reason within the grounds of these terms and conditions it is up to the management staff, event manager and/or head marshal as to whether any post event action or acts of goodwill will be taken. Participants are informed and should always be aware that Zombies and characters in the scenarios are being played by actors. If the safety of these actors or any other staff is deemed compromised and at risk by the event manager or head marshal the individual(s) responsible will be asked to leave the event and escorted off the premises. They will not be eligible for any form of refund or booking onto a different event. This behaviour refers to bullying, intimidation, vandalism and excessive force amongst other intolerable behaviour. We do not tolerate banned substances or alcohol on site and again no refunds or further bookings will be made available to the offending participant(s). Players who are found to be under the influence of any alcohol or banned substances will be asked to leave and will not be entitled to any refund. We will not tolerate any form of aggressive or inappropriate behaviour towards other players or staff. All essential protective equipment will be provided by Zombie Uprising. It is mandatory to wear glasses provided for eye protection at all times during the event. Removing these glasses will compromise safety and may lead to the participant being excluded from the event. You can request overalls and full face protection if desired. All guns used are Airsoft guns and are maintained by Zombie Uprising. Every participant will be taken through a tutorial on how to operate their gun. Participants are not permitted to bring their own gun and must use the one provided by Zombie Uprising. We advise all participants to remove all valuable and/or breakable items from their possession at the start of the event. This includes objects such as keys, wallets and mobile phones or other communications devices. If a participant chooses to carry valuable items on their person during the event and it becomes damages, Zombie Uprising are not liable for any loss or damaged caused to the participant or their property.
4. The event will be both mentally and physically testing. A basic level of fitness is required and a participant should contact Zombie Uprising prior to the event if they have any concerns. If you have a medical condition which you believe will have an impact, no matter how little, on your ability to participate you should make Zombie Uprising aware prior to the date of the event. On the day of the event the first aider will be pointed out to you. You are required to inform a marshal if you have any medical condition that we should be made aware of. The whole team will then be made aware. If your condition requires medication, it must remain on your person. Place any medication in a jacket or trouser pocket and inform the head marshal of its location, which will be shared with the team. This does include asthma, as smoke will be used on the event. Any medical action required and taken on the night will be done with all the knowledge at the first aider's disposal. Failure to comply with the above conditions means that in the event of an incident Zombie Uprising cannot provide the best service and is not liable.
5. You are liable for any damage or loss which you have caused to the premises/venue at which the event is taking place. You agree to all procedures and policies, including behavioural conduct that is put in place to minimise instances of damage to the venue.
6. Prices of events are quotes on our website as well as third party affiliate sites, social media and promotional material. With the exception of obvious error these prices will be quoted and honoured. All prices are inclusive of VAT. The responsibility for prices advertised on affiliate sites fall on the affiliate. Pricing is liable to change, but will not be reflected in bookings that have already been made and a booking confirmation email sent. Again with the exception of obvious error. Payment is currently taken online via PayPal and Stripe for which a Debit or Credit card can be used in conjunction with. Unfortunately we cannot accept payment over the phone. Payments taken by PayPal are processed on PayPal's servers and are not associated with Zombie Uprising's server or hosting. Security lies with PayPal. Therefore you must adhere to PayPal's terms and conditions upon processing payment. For the remainder of the balance to be paid on the event, cash is accepted and receipts can be provided upon request. If a participant fails to pay the full cost by the date of the event they will not be allowed to participate.
7. The information we collect and store in relation to you is used for the purpose of us providing services to you. It will not be shared with a third party. If you are an existing customer we may contact you with information and/or offers regarding upcoming events. This data will be sourced through signed disclaimers. Your data will be stored on our secure servers and is encrypted to ensure its safety. Although we will do our upmost to keep data completely secure we cannot guarantee the securtity of the data sent to us electronically, therefore you should understand and accept the risk of providing personal data to us. We do not sort any payment details including credit and debit cards as all payments are processed on a third party server. The Data Protection Act 1998 gives you the right to access any information that we hold about you. Should you wish to receive details please contact us.
8. We reserve the right to use photographs and film footage taken at events for publicity and marketing materials, including on our website and other websites. By attending, you may be featured in some photograpghs or film footage. Unless told otherwise we assume that you hold no objection to be featured in any media realted footage. If you do not wish to be featured in any media, please inform a marshal or the event manager on the night who will then inform the photographer/film editor who will try not to include you in any media, although this is not a guarantee.
All images including logos and videos on our website, Youtube and Social Media remain property of Zombie Uprising. We reserve the right to vary these terms and conditions.